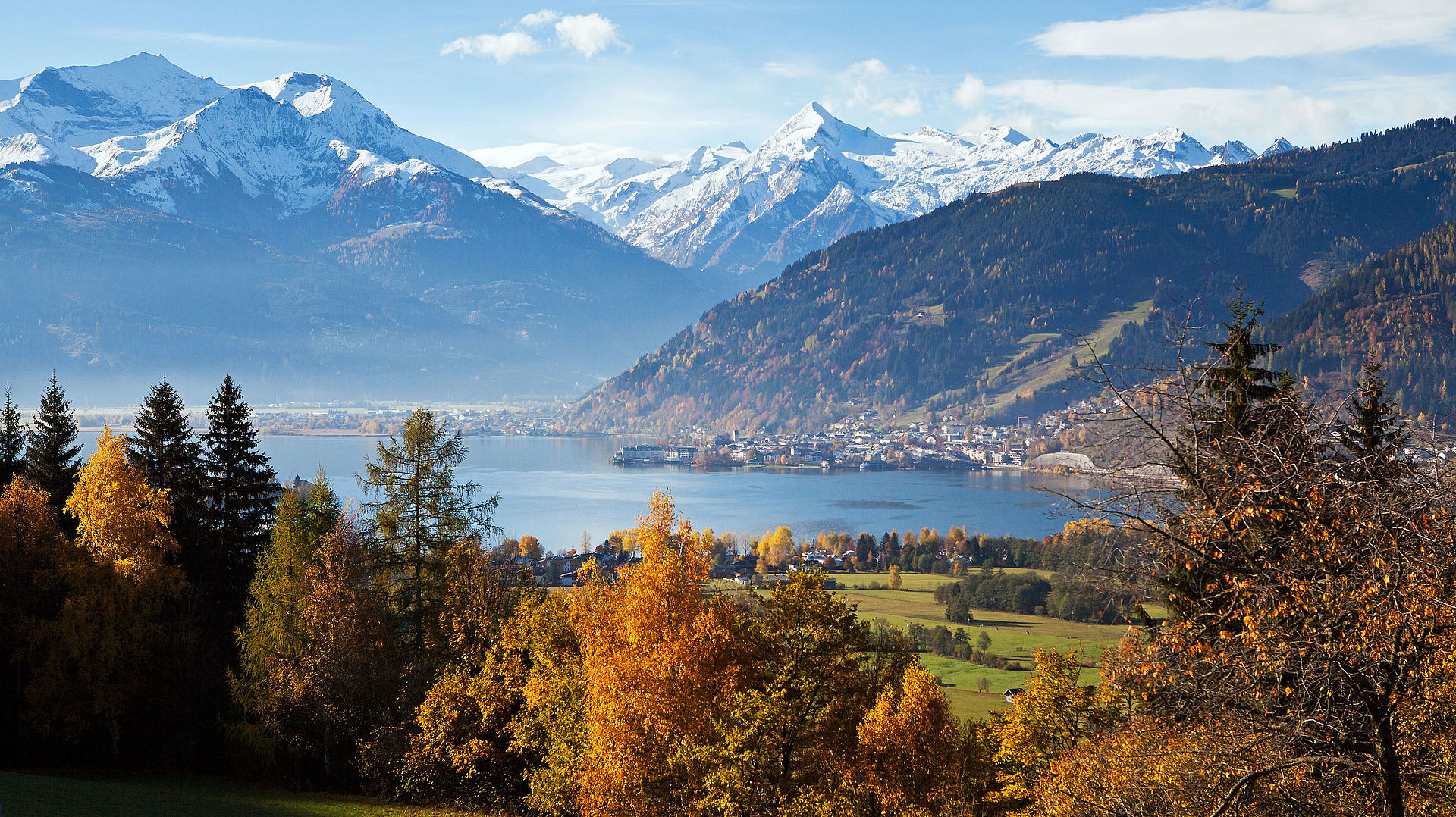 Memorable Holidays Zell am See-Kaprun
The perfect combination of two Austrian villages surrounded by the breath-taking panorama where the mountains meet the lake. Zell am See-Kaprun is the perfect spot for holidays all year.
The village of Zell am See Austria sits on the beautiful glacier lake Zell (Zeller See) nestled under the Schmittenhöhe Mountain.
Zell am See has been populated since Roman times and was a major market town in the 19th century. The village centre is characterised by the six-story stone tower, Vogtturm, dated from 926, and the 11th century medieval St. Hippolyte's Church. The traffic-free Altstadt is a lovely spot to browse from the treasure trove of shops selling jewellery, home-made crafts, gourmet food, souvenirs, traditional Austrian clothing, art, antiques and sportswear and equipment as well as lovely restaurants and cafes. The village comes alive at night where you can enjoy the nightlife in one of the many bars or try your luck at the Zell am See Casino.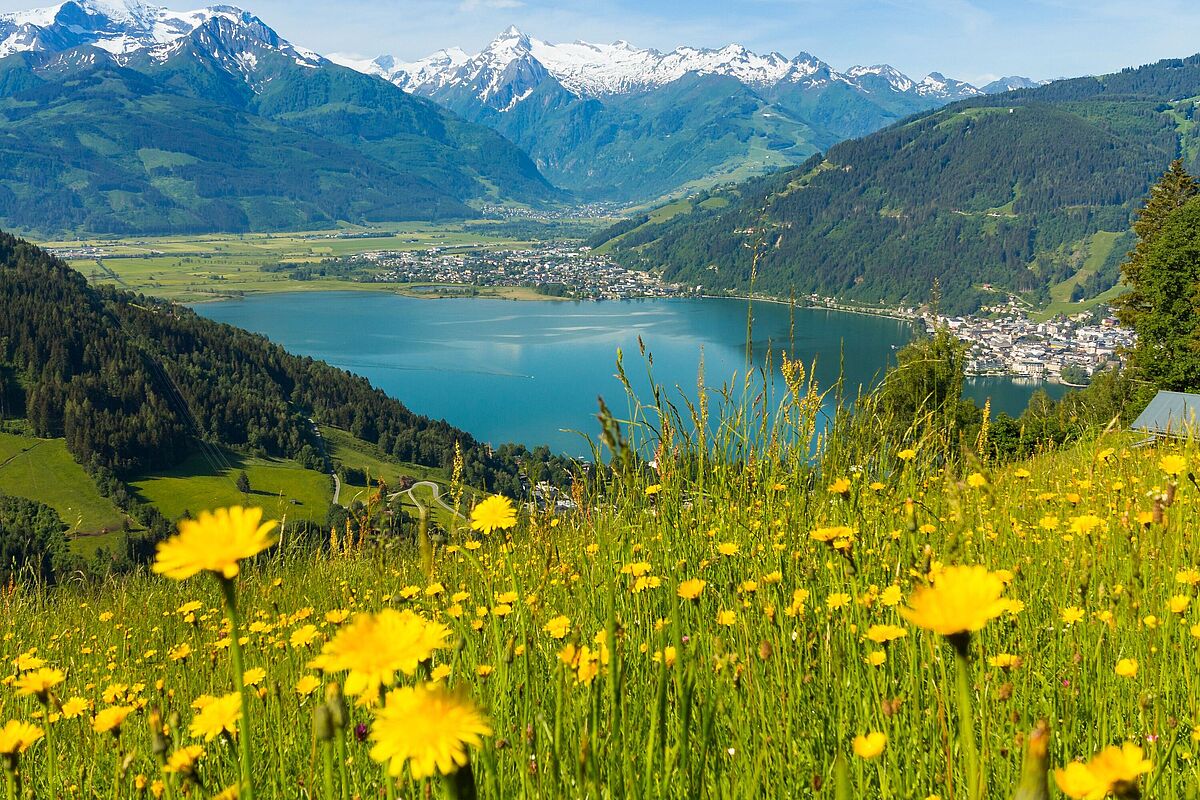 Zeller See is a crystal-clear glacial lake, the waters of which are one of the purest in Europe. In winter, Zell am See, Austria is a well- known ski resort with over 77km of pistes on the Schmittenhöhe mountain.
In the summer, the Schmittenhöhe mountain and lake offer amazing summer activities- leisurely walks, hiking, biking, golfing and water sports- all with a backdrop of a breathtaking panorama.
Kaprun is nestled in the valley of the Kitzsteinhorn Glacier, surrounded by mountains and lush valleys. Kaprun was once an alpine farming village, but since the end of the 19th century it has become known as a holiday destination. Farms still dot the countryside with cattle grazing on the summer mountain pastures.
Kaprun is a well-known winter skiing destination. The Kitzsteinhorn Glacier resort is one of the few that offers guaranteed snow from autumn until late spring. Only in Kaprun, can you ski down a snowy glacier piste on the Kitzsteinhorn Glacier followed by relaxing in the summer sunshine at one of the many pools or nearby lakes.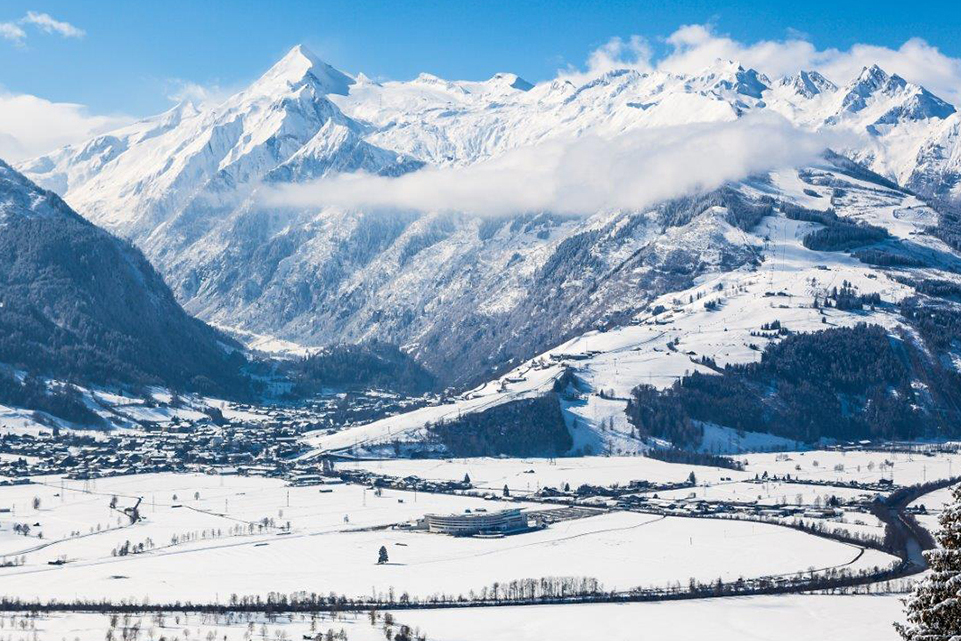 You'll be delighted by the multitude of sporting adventures, relaxation experiences and breath-taking natural landscapes- all in one village. The Salzburger Platz is the heart of the village, where you'll find shops, bakery, café-bars and restaurants. The village church, perched up on a rocky crag, looks down upon the village with its distinctive A-framed chalets and the 12th century Burg (Castle) Kaprun, in the distance. Kaprun is also home to the Tauren Spa Resort, the largest spa and wellness centre in Austria.
Discover the attractions and the summer and winter adventures that await.
Zell am See-Kaprun, is a holiday paradise with pristine lakes surrounded by snow-capped mountains.