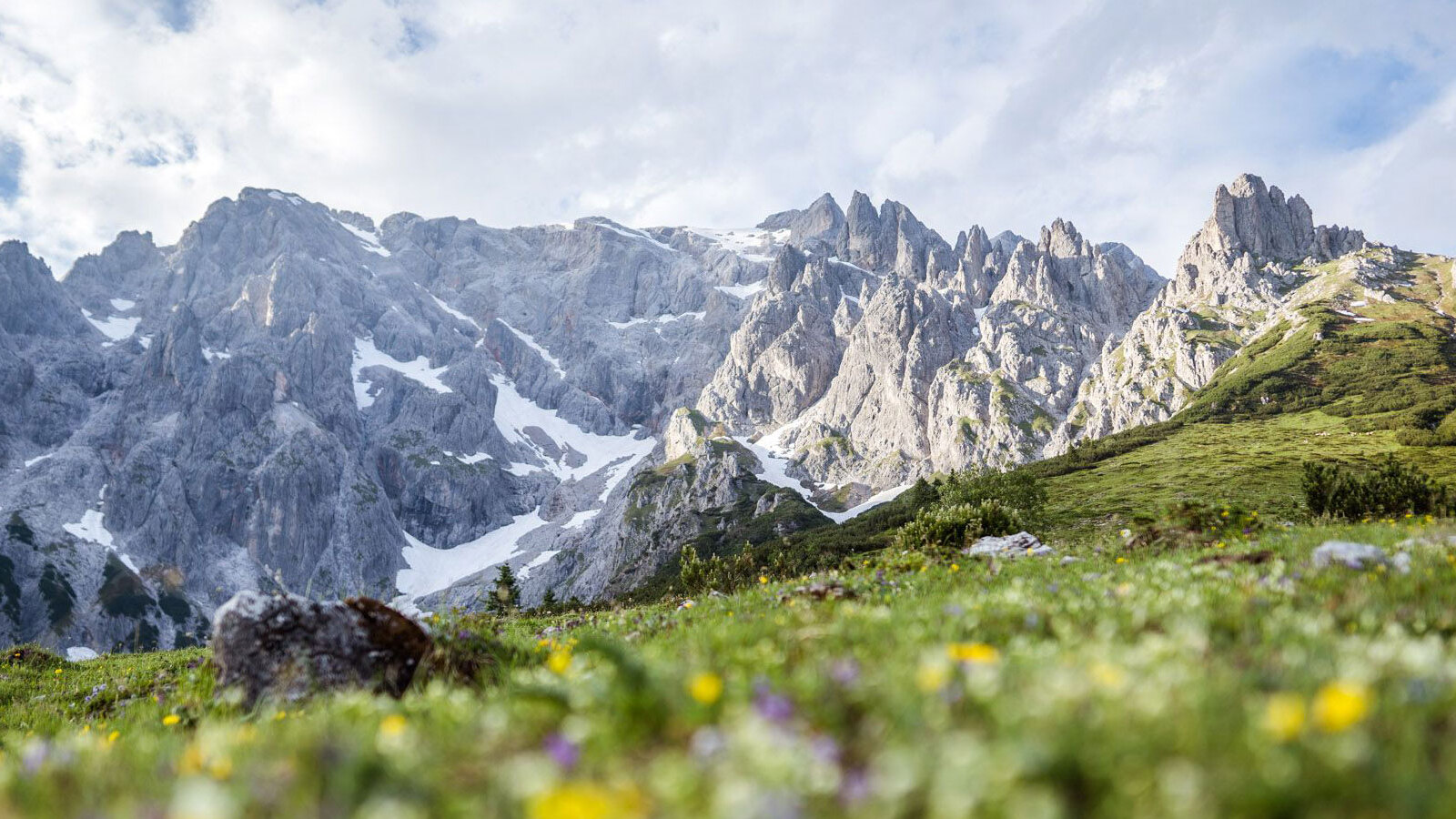 Dienten am Hochkönig
The cosy traditional village of Dienten am Hochkönig, situated at 1071 m above sea level, is at the foot of the Hochkönig mountain (2943 m). Less than 1 hour's drive from Salzburg, Dienten is in the heart of the Salzburg Pinzgau region, not far from the regional capital of Zell am See. Dienten, together with the picturesque villages of Maria Alm and Mühlbach, forms part of the holiday region of Hochkönig, considered one of the most beautiful Alpine regions.
Dienten was first mentioned in 963, and from the Middle Ages to the late 1800s, it was an important centre of iron ore mining. Even to this day, the iron red of the Hochkönig glows brightly in the early morning and afternoon sun. The historic village centre is lined with rustic, flower-bedecked houses. The 500-year-old Dienten Church of St. Nicholas sits high above the village on the Kirchbühel against the backdrop of the Hochkönig.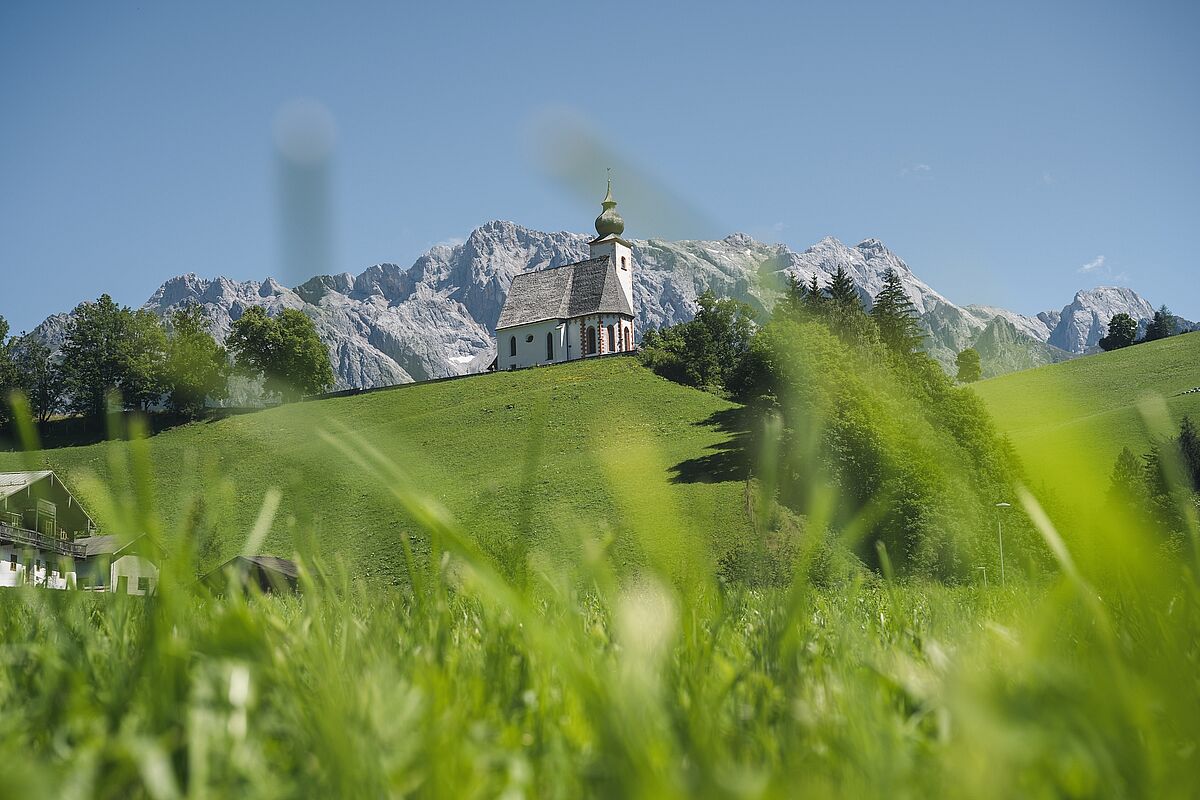 With only ~ 800 inhabitants, Dienten is a rural village where agriculture and tourism are its primary industries. Dienten has a range of facilities and amenities easily reached on foot. The village has a supermarket, bank/cash machine, tourist office, bakery, newsagent/tobacconist and a sports and rental shop. There are also several cafes, bars and traditional restaurants offering all the Austrian and alpine favourites.