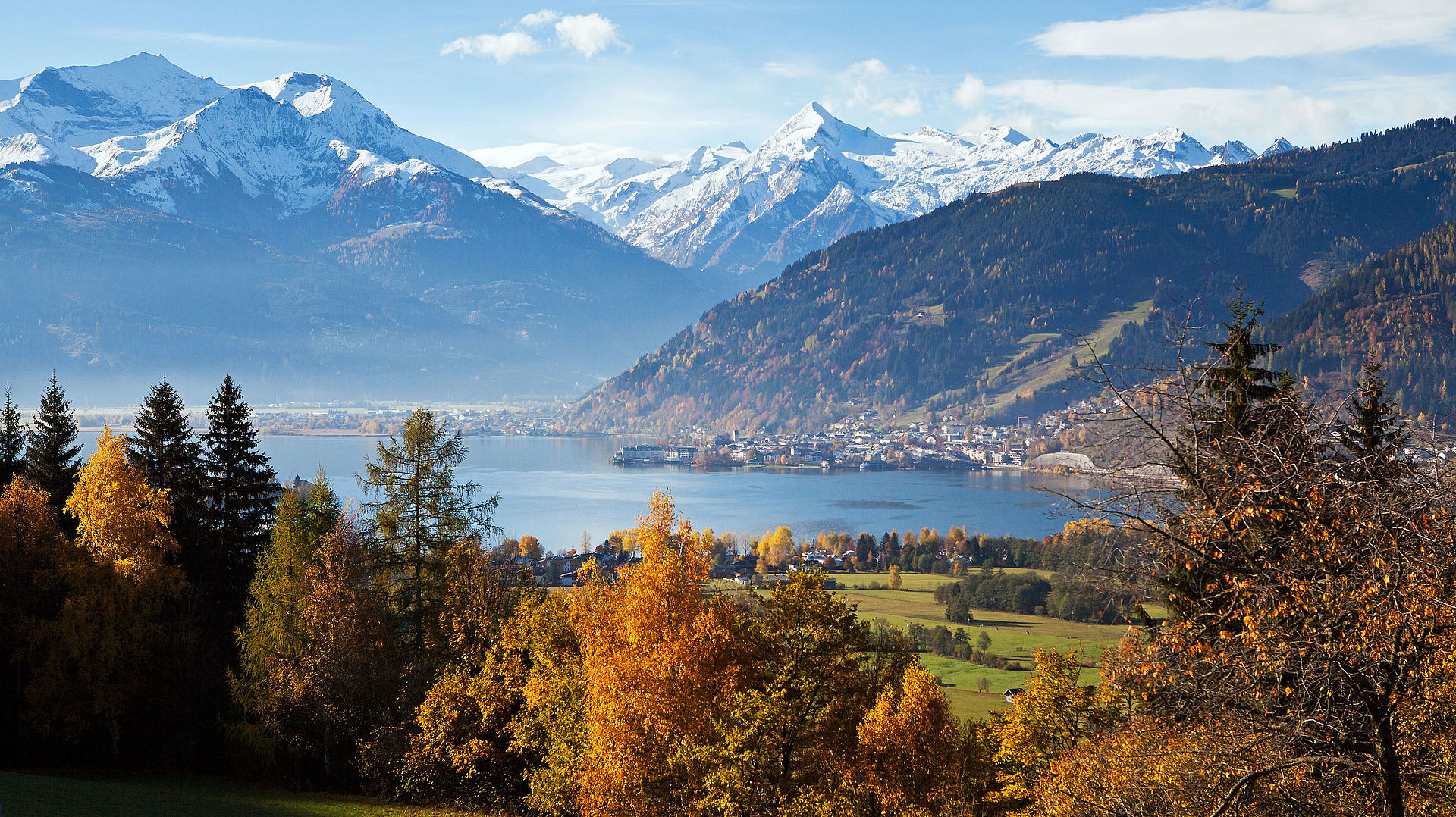 Kaprun
Kaprun lies in the Kitzsteinhorn valley in the historic Pinzgau region, south of Salzburg – only 100 km south of Salzburg and approximately 380 km southwest of Vienna.
Kaprun was once an alpine farming village, but since the end of the 19th century it has become known as a holiday destination. Farms still dot the countryside with cattle grazing on the summer mountain pastures.
To the north of Kaprun, is the village of Zell am See, which sits on the beautiful glacier lake Zell. The Kaprun region is a holiday paradise where pristine lakes are surrounded by snow-capped mountains.
Kaprun is a well-known winter skiing destination. The Kitzsteinhorn Glacier resort is one of the few that offers guaranteed snow from autumn until late spring.
But when the snow melts and the warm spring days arrive, the mountains are transformed. The days are long and the sun rises high. The grassy slopes become fertile grazing grounds for the alpine cows who nonchalantly share the hillsides with the hikers and mountain bikers.
Only in Kaprun can you ski down a snowy glacier piste on the Kitzsteinhorn Glacier followed by relaxing in the summer sunshine at one of the many pools or nearby lakes.
The plenitude of activities makes Kaprun an ideal location for a winter or summer holiday.