Expating in the Time of Corona
Everyone will have a story of their time during COVID-19. A crisis on this global scale will be analysed and documented in the history books. Coronavirus has affected everyone in some way. As of May 28, almost 5.8 million people have tested positive for coronavirus, and over 356,000 have died.
It is extraordinary times. But if you are an expat, there are extra layers of difficulty and stress while you navigate during COVID-19.
"Mountain-change" to Austria
Our story started out as many other expats. We are a three passport family (Canadian, Austrian and two Aussies). We were moving across the world from Australia to Austria. A significant change from the city to a small alpine village surrounded by mountains and rolling green pastures. We spent months planning, packing, selling our house and saying goodbye to friends. We arrived in Austria in December 2019. By the end of February, our shipment had arrived, we were dealing with the bureaucracy of expat paperwork, and our kids had just started new schools.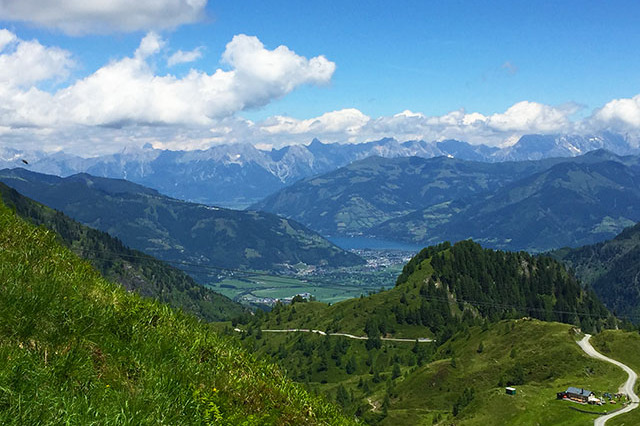 Coronavirus seemed to be occurring in the background. We followed it on the news, but it seemed distant – not really a worry to us half a world away in snowy Austria. Well, we all learned quickly about how small the world really is. All of a sudden, the virus was recking havoc in Italy. In Austria, there were few cases reported in February- linked to travellers returning from Lombardy. At the beginning of March, during a busy ski season, there were 100s of cases in the Tyrolean ski resort town of Ischgl. Coronavirus had arrived in Austria, and it was just over the mountain range. Then measures were introduced March 15 by the Austrian Government. Schools were closed. Major events were cancelled. Ski resorts, restaurants, shops and all tourism facilities were closed. We were only allowed to leave our home for essential work, to go to the grocery store, pharmacy or Tabak (yes this is Austria) or to assist someone in need. Villages around us were locked down under strict quarantine measures. Now coronavirus became our new reality.
To Stay or Go?
Against the new reality of COVID-19, the difficulties and stress of being an expat have been notched up to stratospheric levels. Dealing with the expectations on how we envisioned our new life abroad to our current reality is stressful.
Finaccord estimated that there were 66.2 million expats in 2017. So there are a lot of expats dealing with the pandemic in their adopted homelands.
Relatives and friends do not understand why you are not jumping on the next plane to go back "home". How do you tell them it's not home anymore? It may be your birth/passport country, but you've established your life abroad. Your partner and children may not even hold the same passports. You know two, three or four cultures. Your work and life are now in your chosen "home" country.
"Home is where you hang your hat"
During the coronavirus pandemic, many expats have decided to return to their birth/passport country. But just as many have made their decision to stay. The reasons for their choices are as varied as the expat community. Some expats had new jobs organised, airline tickets booked, kids registered for new schools, moving company engaged- all to be postponed or cancelled due to the pandemic. Countless are in limbo- stuck between expat postings. Perceived safety and access to health care have been a deciding factor. Many expat families have made a choice to stay in their expat country instead of returning home. Many expats have had to make choices that will have long-term impacts.
Airlines started cancelling flights. Those who wanted to return home were unable due to the lack of international flights or the astronomical cost of repatriation. Borders have closed, often with very little notice, meaning that many expats had no time to contemplate on staying or returning home. Expat families have been torn apart due to visa restrictions and lockdowns. Many countries now only allow citizens and permanent residents to enter. For a lot of expat families that means husband, wives and children are living in different countries. With the restrictions, many immigration authorities are not operating at all or functioning at a diminished capacity- so visas and residency permits are difficult, if not impossible to obtain. Some expats have missed major family events and milestones: marriages, births, reunions. Sadly many have not been able to travel home to say goodbye to a love one who was dying.
Expating during COVID-19
It is an unsettled time, for those of us that are starting their new expat adventure during COVID-19. Moving abroad is fraught with challenges at the best of times. Expat life is sometimes pictured as a perfect life -Travel, culture, adventures and new experiences. But it's not all sunshine, sparkles and unicorn dust. The life of an expat can be an emotional roller coaster. Dealing with homesickness, stress, anxiety and the "OMG? What have I done?" moments. These ups and downs are much more prevalent during times of crises.
Acclimatising to a new culture is virtually impossible under quarantine and isolation restrictions. You are in a new country and have no idea how society operates. Without a pre-existing social network of friends, family and neighbours navigating and integrating into a new community is impossible and even more so during isolation. Being the new kid on the block is hard. Meeting the neighbours, making new friends, joining social and sports groups- are all activities not allowed.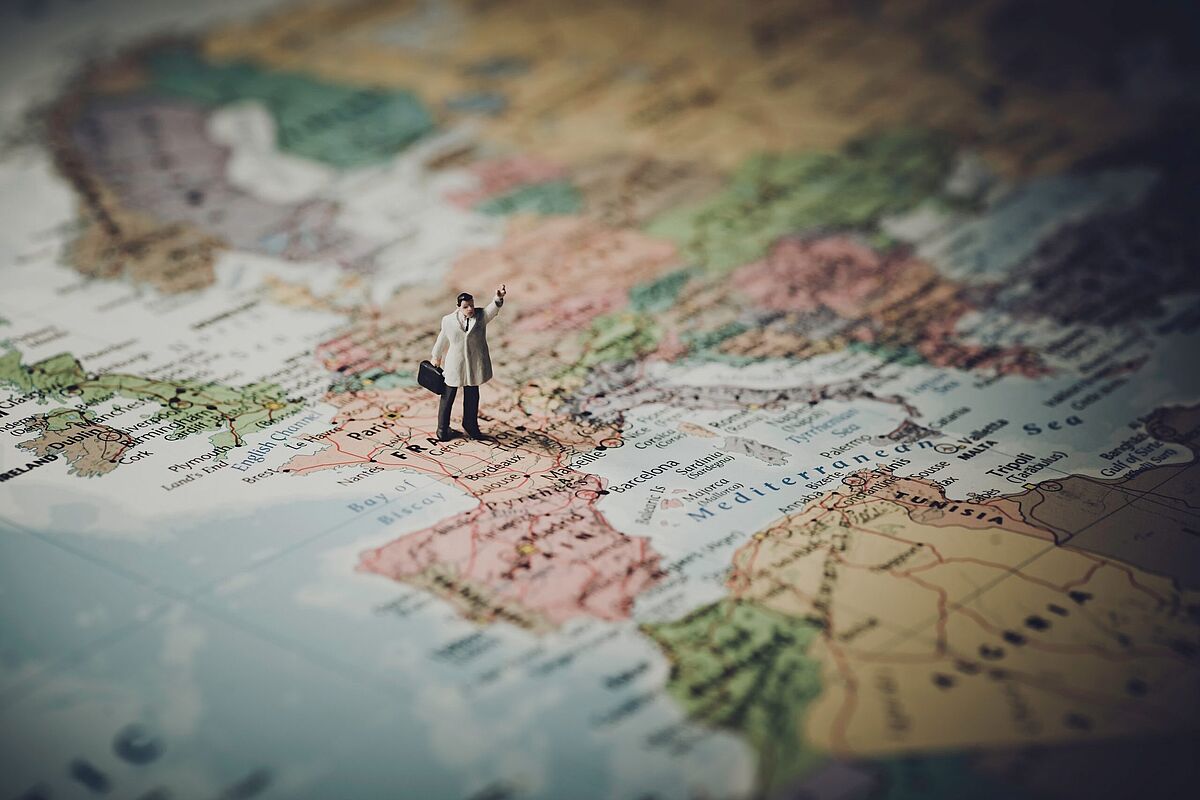 Not speaking the language is a barrier at the best of time for expats. But during COVID-19, not understanding the language and instructions during a crisis can be deadly. Being unable to comprehend Government regulations, finding it difficult to ask for assistance or just simply going out to a grocery store can be fraught with stress. "How do I ask to buy a mask?"
Dealing with visas, permits, licences, insurance paperwork, and all the bureaucracy is a dreaded task. But during COVID-19 many of these offices are closed, and processing is delayed or just not happening. Many expats are left in a state of prolonged estrangement – a new home but not a sense of belonging. On top of that, is the disaster of some expats being made redundant while on employer-linked visas. Where does that leave the expat?
The pandemic has left many families with financial worries. Many Governments have implemented loans, grants and tax relief for their citizens. Many expats, unfortunately, do not qualify for the Government safety nets either in their new country or in their home country. This has lead to unforeseeable financial stress.
Our children have been sent home from boarding schools and/or working online. For children new to a country, this is a challenge. The lessons could be in a new language. The daily interaction, listening and speaking the new language is absent meaning that it will take them longer to become proficient. They are without their peer groups and find it hard to make new friends.
Not helping matters is the constant barrage of information- most of it outdated before it is even published online. Important information changes rapidly. It is virtually impossible to stay on top of the rules concerning travel restrictions, entry requirements (citizens, residents, dependents and visitors) and regulations.
Our reality
We have been lucky. The Austrian Government responded to the crisis quickly and decisively, meaning we have been spared from a far worst outcome. We have social distanced, learned to Zoom, we are WFH (working from home), and we feel naked if we go out without a face mask. I am learning German by watching the Austrian/German news and TV programs. We have adapted. We have learned to be more patient, that we can survive on weekly shopping trips and to enjoy the little things in our new hometown.
Our teens have survived – remarkably, they have not killed each other. They have switched, seemingly effortlessly, to their online life – TikToks, Snapchat, What's App or whatever social media platform is cool at this moment. They are "talking" to their new Austrian friends and their friends 15,000 km away. They are riding bikes and going for walks (one of the advantages of living in the countryside), learning to cook, watching Netflix and at some point also doing their online schoolwork.
Post-Corona Expat life
Expats tend to be flexible, more resilient to change, able to adapt. What will the post-corona expat life look like?
Until a vaccine is developed, there is a high possibility of travel restrictions. When borders open, travel will be expensive, at least for the next few years. For expats that may mean it could be months if not years before they can visit families or embark on their next expat posting.
Unfortunately, there is no crystal ball, but there will be a new reality. Businesses will be forced to innovate and re-evaluate. Countries and companies will be looking to become self-sufficient. They will need expertise in many fields- roles that are perfect for the characteristics and strengths of expats.
So, we will embrace life in our new adopted home. And know that we will have a story to tell of our expat life during COVID-19.