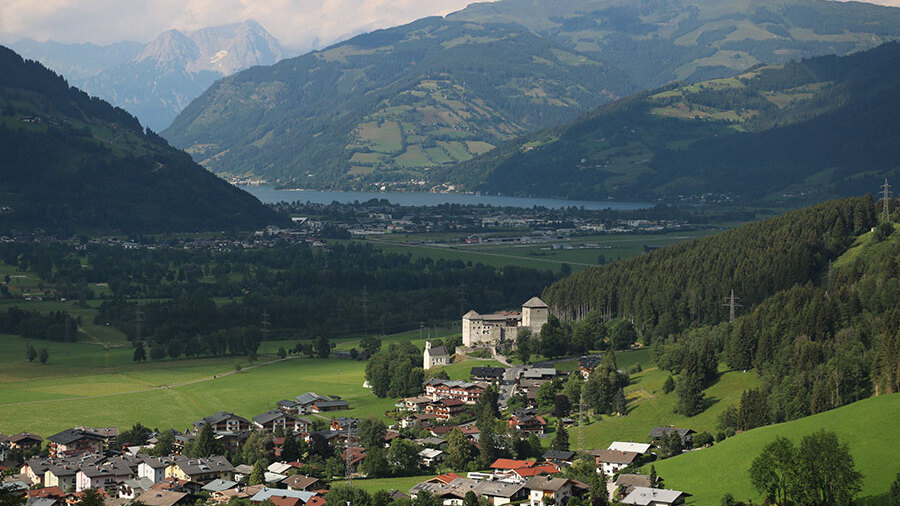 Summer visits to Zell am See and Kaprun- Current Covid Rules
From May 19, 2021, hotels and restaurants have been allowed to reopen and tourists from certain countries can enter Austria again.
Currently, the coronavirus infections numbers are low in Austria.
And as of July 1, 2021 further restrictions are being eased.
Here is a summary of the current Covid rules for visiting Zell am See and Kaprun.
We look forward to welcoming you this summer to Zell am See Kaprun.
Last Updated: July 11, 2021
General Rules (as of July 1, 2021)
♦ For almost all public indoor and some outdoor spaces (events etc.) - including pools, spas, strandbads- you will need to show one of the 3G Rules (see below)
♦ Socially distancing is no longer required between groups of guests
♦ Restaurants, bars and nightclubs curefew are abolished- they can now stay open as late as they want.
♦ Regular (cloth) masks are required on public transport (including gondolas) and and essential shops (Grocery stores, pharmacies and banks) –even if you are vaccinated or recovered from Covid.
♦ FFP2 Masks are still required in hospitals and nursing homes
♦ No further capacity restrictions at venues and events
3 G Rule
Anyone wishing to visit restaurants, hotels or take part in events will need to follow the 3G rule:
Getestet (Tested), Geimpft (Vaccinated), Genesen' (Recovered)
The 3G rule is required for
Entry into Austria
Visiting restaurant
Checking into hotel
Services such as hairdressers, massages
Indoor and outdoor events (concerts, theatre, football stadiums)
Leisure and sporting facilities (spas, indoor and outdoor pools, gyms)
Children from the age of 12 years old + need to follow the 3G rule.
1. Getestet –Tested
There are three broad different types of test and they apply for different time periods.
Antigen tests (Schnell tests- fast tests) which you can get done at pharmacies, doctors and testing centres are valid for 48 hours.
PCR tests – are valid for 72 hours.
Monitored self-tests (Wohnzimmer tests) - which you can carry out yourself at home, or supervised at your hotel are valid for 24 hours.
Austrian school children can show their test sticker books which are valid for 48 hours after the test.
Where to get tests in Kaprun Zell am See
There are a number of test locations in Zell am See- Kaprun for PCR, antigen and antibody tests
You can also register for the free antigen schnell (fast) test
2. Geimpft -Vaccinated
Proof of vaccination can be presented as certificate/vaccination card/vaccine passport (including a pdf from an electronic vaccine passport, either on your phone or as a hard copy) either in German or English.
This applies 21 days after your first shot- Until that time, you will need to continue to prove immunity through testing.
3. Genesen-Recovered
For people who have recovered they need to show a medical certificate saying they were infected. This certificate is valid for six months after your infection.
If you do not have a medical certificate proving you were infected, you can take an antibody test. The results of these tests last for three months
Entry Regulations
Check the official Austria Entry Regulations page for updates on entry requirements and list of 'safe' countries. And be sure to check your home country's travel warnings in addition to the current Austrian regulations.
A: Travellers from countries with low incidence rate:
You need to show a negative test/vaccination/ recovery from past infection and have spent the last 10 days in one of these countries.
If you cannot provide one of the 3G documents, you need to obtain a pre-travel clearance and get tested within 24 hours of entering Austria.
The list includes most European countries and some non-EU countries (Australia, Hong Kong, Saudi Arabia, USA etc)
B: Virus variant states - Travellers from UK, India, South Africa, Brazil and other countries
Only Austrian citizens and persons who have a place of residence or are normally resident in Austria may enter Austria.
Travel is not allowed for tourism – however entry is permitted for business, medical or humanitarian reasons.
If entry is permitted it is only possible with a negative PCR test – testing applies to everyone including people who have been vaccinated or recovered.
Every traveller (including children) need to obtain pre-travel clearance before travelling to Austria.
Covid Safety
The Zell am See and Kaprun area survived the Corona crises very well and we truly hope the difficult times are behind us. Restaurants, pubs, and excursions have opened again.
Everyone in Zell am See and Kaprun is looking forward to welcoming you for your visit.
For your added piece of mind, safety measures are constantly updated, based on the regulations of the Austrian Federal Government, to ensure a safe summer holiday in Zell am See & Kaprun. You will hardly notice the regulations that are in place. We hope that as summer progresses, further restrictions will be eased.
At Austrian Alpine Getaways, we abide by all Covid measures. We are vaccinated and those staff members who have not been vaccinated yet are tested regularly.
What are you waiting for?
Discover Kaprun and Zell am See in summer- sports enthusiasts, sightseers and enjoyers of all things leisure.
Mountains, lakes, rivers and pristine nature –paradise ready to be discovered.
Need more reasons? Here are 10 Reasons to visit Zell am See and Kaprun in the summer.
It's easy to get to Zell am See and Kaprun
Zell am See and Kaprun is located 85 km south of Salzburg and approximately 380km southwest of Vienna and is easily accessible by car, train or bus.
Ready for Adventure in paradise?
Sun & Summer fun where the mountains meet the lake. | Hiking, Biking, sightseeing, relaxation.